History of the estate
Weldam was first mentioned in documents of the Bishop of Utrecht in 1380. Nine years later, on St.Jacob's Day 1389, the written history of the house starts with a charter, which is still in the archives of the Estate. The charter says that Wolter van Weldamme gives Weldam as a security for debts of his son in law, to Willem Splinter, married to Griete van Weldamme.

Apparently Wolter van Weldamme was not able to repay the sum, so eventually in 1415 Weldam was sold to Johan Sticke. Ever since, Weldam was not sold again and always passed on within the family. In 1506 Jutte van Sticke, granddaughter of the Sticke mentioned above, married Johan van Twickelo, who was the owner of the Twickel Estate in Delden. Since that time there have always been close links between these two properties. When in 1539 Judith van Sticke inherits Weldam and marries Unico Ripperda, Weldam and Twickel part company for about two centuries. Under the ownership of the Ripperdas Weldam becomes important. About the time of the beginning of the 80 years war, the rectangular part at the back of the house, still visible today, was built, surrounded by the moat. Nothing is known as to how the front of the house looked like.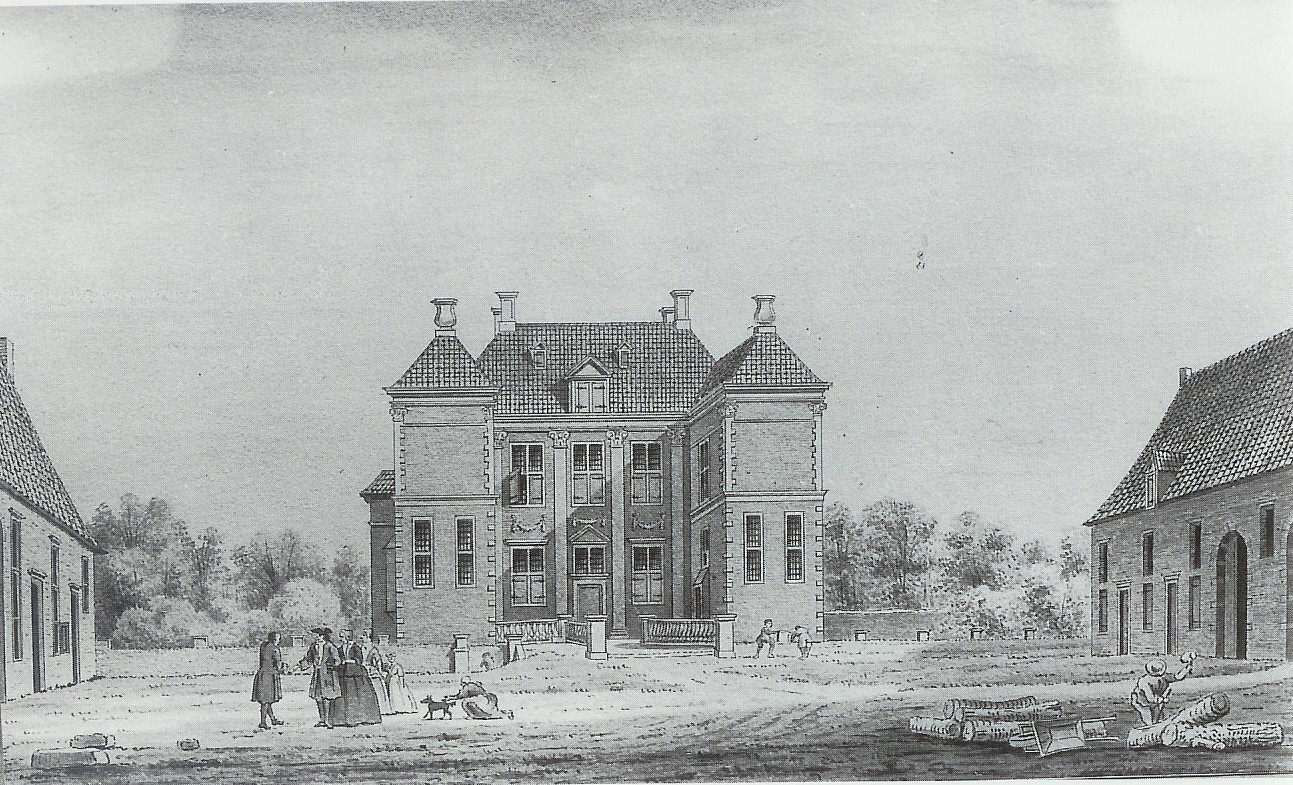 In the second half of the 17th century the two protruding wings were added, as well as the outbuildings right and left of the iron gate. The outer moat was also dug and there may have been some sort of renaisence garden. On an old print one can see the stone vases which are now standing on the lawn behind the house.
In 1751 Weldam became once again part of the Twickel Estate, by inheritance. The owners then were the Counts of Wassenaer. When in 1877 Baroness Marie Cornelie van Heeckeren van Wassenaer married Count William of Aldenburg Bentinck and Waldeck Limpurg, she brought Weldam as her dowry into the Bentinck family. The house, was after having been empty for about 120 years (only having been let occasionaly), completely renovated and modernised for the young couple. At the back the two towers were added and the gardens were laid out. Eventually their youngest daughter Isabelle inherited the property. She had married Count Wilhelm zu Solms-Sonnenwalde in 1914 . Their son, Count Alfred and Countess Dr. Christine, see it as their task to pass Weldam on to the next generation in a perfect state. They have three daughters.